Amino Acids Profile of Leafy Vegetables Consumed in Western Côte d'Ivoire
Keywords:
Leafy vegetable, amino acids, nutritional quality, food security, Côte d'Ivoire
Abstract
Leafy vegetables are an important source of essential components of rural people diet in tropical Africa. This study aimed to characterize the free amino acids of five leafy vegetables consumed in Western Côte d 'Ivoire. The leaves of Abelmoschus esculentus,  Celosia argentea,  Ipomea batatas,  Manihot esculenta,  and  Myrianthus arboreus were collected at maturity from cultivated farmlands located at Dabou (Abidjan District). These five leaves were washed and oven-dried at 60 °C for 3 days.  The dried leaves were then ground and  the powdered samples of each leaf were analysis for its amino acid contents using HPLC.  The results showed that the amino acid contents of each leaf vegetable were significantly different (p ˂ 0.05). The proline which is a non-essential amino acid was found in all the leaves with contents varying from 563.6 ± 1.08 to 1562.9 ± 1.88 mg/100 g. For essential amino acids, leucine contents of the leaves ranged from 175.9 ± 0.56 to 9685.9 ± 5.14 mg/100 g. Among the five leafy vegetable, lysine was quantified in leaves of C. argentea (266.7 ± 0.89 mg/100 g), I. batatas (7225.9 ± 2.56 mg/100 g) and M. arboreus (182.4 ± 0.66 mg/100 g). Tryptophan could not be detected in C. argentea, M. esculenta and M. arboreus. M. esculenta recorded the highest content of valine (1639.1 ± 1.39 mg / 100 g) compared to C. argentea (1069.4 ± 1.2 mg / 100g). Methionine is the only sulfur amino acid detected in C. argentea (165.1 ± 0.61 mg / 100g). These results show that leafy vegetables consumed in Western Côte d'Ivoire are an important source of amino acids. Therefore, they can contribute to improving the nutritional quality of food and ensure food security.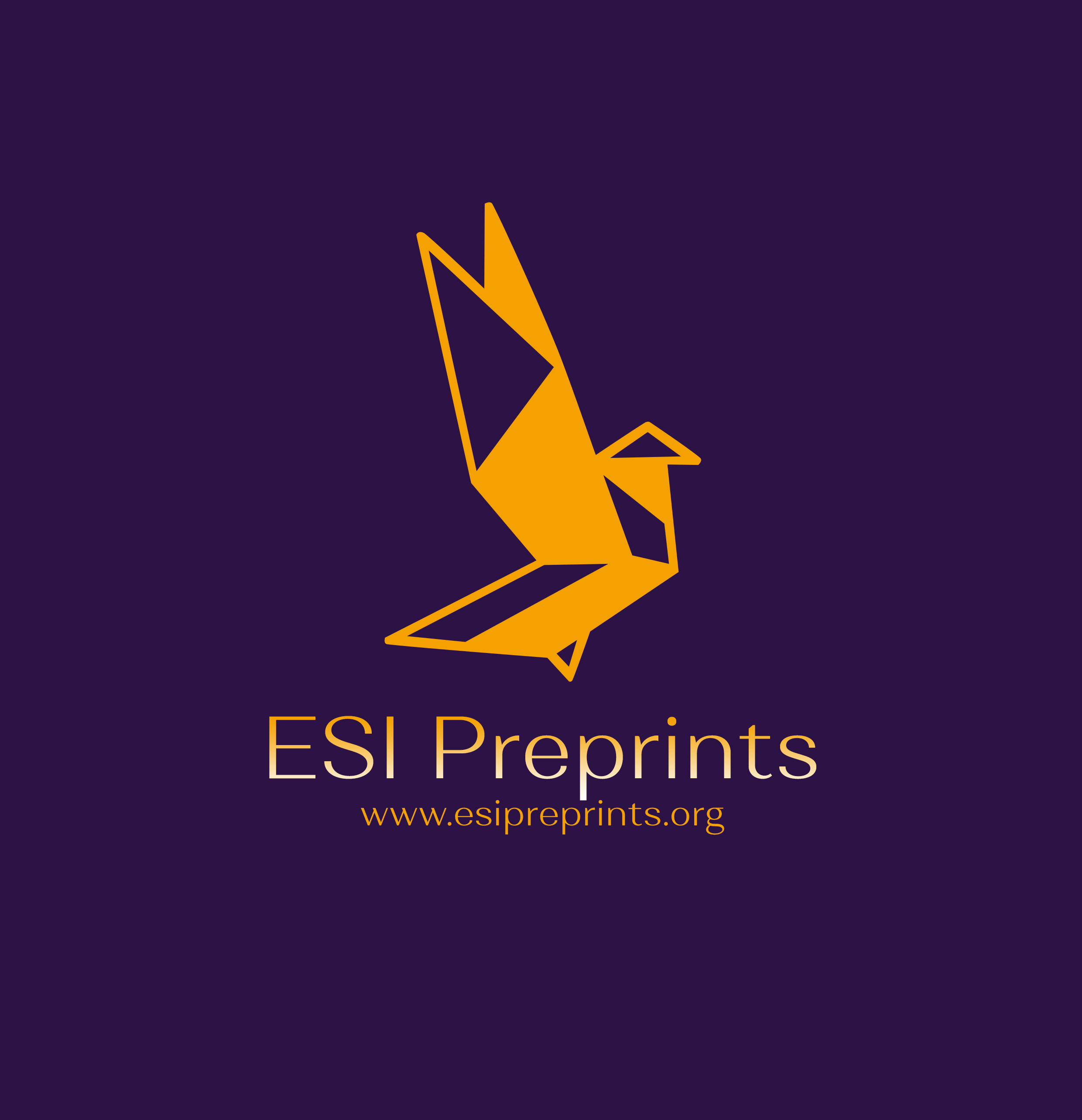 Downloads
License
Copyright (c) 2022 ESI Preprints
This work is licensed under a Creative Commons Attribution-NonCommercial-NoDerivatives 4.0 International License.